Should you use a real estate agent when buying a new construction home?
Buying new construction — when you purchase a newly built home— is appealing to many. In one key area, however, it leaves homebuyers confused. If you're wondering whether you need a real estate agent when buying a new construction home, the answer is generally yes. Going without an agent doesn't mean you get a discount, and you won't have anyone looking out for your interests.
Keep reading to have a better understanding of why you should get your own representation, and why you shouldn't rely on the home builder's real estate agent.
Why hire a real estate agent when buying a new build?
When shopping for a new construction home, it's extremely helpful and recommended to hire your own real estate agent. New construction seems straightforward: The house is being built, and you can buy it. You may wonder what is there for an agent or Realtor to do, or even think about using the real estate agent of the home builder when you need help.
As it turns out, there is a lot that a real estate agent can do for you when you build a new home.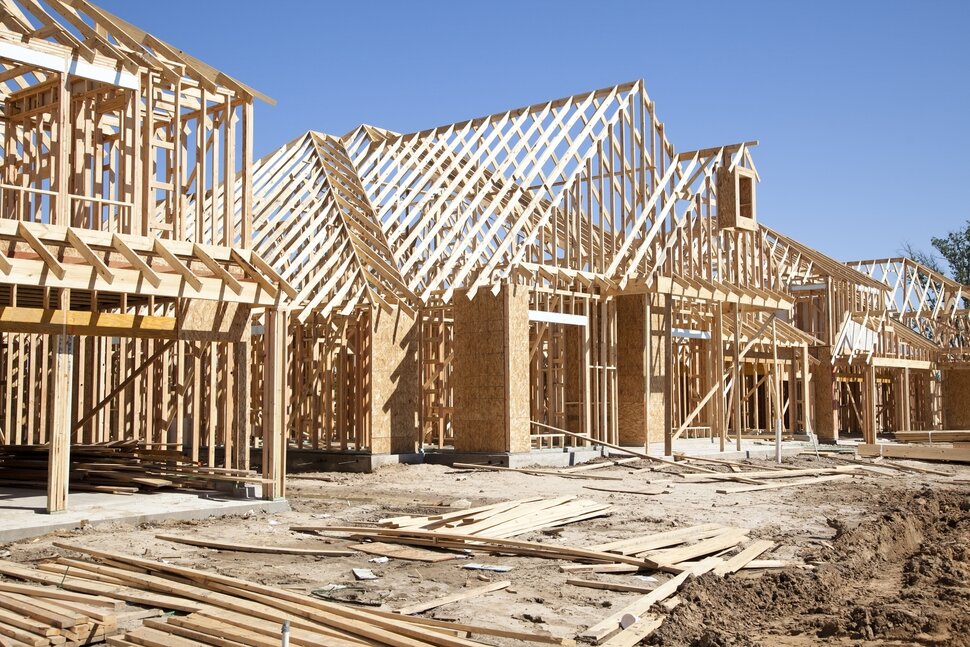 1) They'll advocate for you
Your real estate agent is there to advocate in your best interest. While a builder's agent would be more than happy to help you do the paperwork on a home purchase, they ultimately work for the builder. Their fiduciary responsibilities to the builder and the builder is the one signing their paychecks. With that in mind, they're going to have the builder's best interest in mind.
When you hire a real estate agent to help you through the transaction, you know that you will also have someone advocating for you during the transaction. You'll have someone there to make sure that you get what you need out of the deal.
2) They can assist with negotiations
A buyer's agent — the real estate agent representing your interests as the buyer — can also help you with contract negotiations. When you use the builder's standard contract, the vast majority of the clauses included are going to be worded to the builder's benefit.
When you're buying a new construction home, a great real estate agent can negotiate with the builder on your behalf and make sure that your money is also protected by the contract. Plus, if there are any issues during the transaction, they can help you should any problems crop up.
3) They help you find the right builder
Not all builders are the same. Every builder has their style, both in terms of construction aesthetics and communication during the new construction process. To make sure you're satisfied, you'll need to find a builder whose style and work preferences match your own.
It can be hard to know where to start when trying to find a builder. Experienced agents can help you through the selection process. They will likely be able to suggest available builders, and they should also be able to help you come up with good questions to ask when you interview potential candidates.
4) They'll remind you about resale value
When you're building a new home, it can be all too easy to get caught up in creating your perfect dream home. When viewed separately, each upgrade may not seem to cost very much. Yet when added together, it's easy to over-improve your property.
With that in mind, a good real estate agent can help keep you on track by reminding you of your new home's potential resale value. Since they know the area and the appreciation that has taken place over the last few years, they can give you a good idea of whether or not you are on track to get your money out of your investment. Remember that a house is also an investment, not just a place to live.
Buy your next home like a pro
Who pays the commission on a new construction home purchase?

As the buyer, you should not have to pay anything to use a real estate agent, including for a new build. In a real estate transaction, the seller is responsible for paying the agent commission. With new constructions, the builder is the one who will foot the bill. Most builders view paying a buyer's agent fee as a cost of doing business.

This is important to keep in mind: The builder, in nearly all cases, will not give you a discount for buying a home without an agent. That's because the fee to an agent comes from a marketing budget, rather than the construction budget, to prevent the commission from impacting their gross margin for home production.

With that in mind, there's no reason not to use a real estate agent. From your perspective, it won't be any cheaper if you forgo one, which makes choosing someone who can advocate for you a no-brainer.
Can I use the builder's agent when buying a new construction?
You may have heard of a builder's agent. This real estate agent has been hired by the builder to sell any available homes that they have just built and to negotiate each contract in their favor.
When you're buying new construction, the builder takes the place of the seller in the transaction and the builder's agent takes the place of the listing agent and is there to make the best deal for the seller, not the buyer.
From a buyer's perspective, the builder's agent can be helpful when it comes to discussing important factors like the construction process, the floorplan, and availability of any particular amenities or upgrades. In general, these sales agents are knowledgeable about what their builder can offer each buyer and how the process works with that particular company.
However, they are the builder's agent, and not yours, so it makes sense for you to have your own realtor by your side to navigate the homebuying process.
Should you tell your home builder about your agent?
Too many buyers worry about finding the appropriate time to tell the builder that they are working with a real estate agent. This doesn't need to be a well-kept secret. The earlier that you are upfront about the fact that you are working with an agent, the better for all parties involved. Better yet call me and I'll meet you and begin the negotiations immediately.
The sooner the builder's agent knows that you have representation, the sooner they will work them into the transaction. For example, they will know how to negotiate with your agent, rather than you, giving you the advantage of having someone with real estate knowledge and expertise on your side.
If I still have to sell my home, should I use the same agent?
If you have to sell your home before you can afford your new build, it makes sense to use the same real estate agent. Doing so makes it easier for you since you won't have to go searching for new representation, and the agent will also have a better idea of your preferences and what you're looking for in a new home.
People who are selling and buying a home, including a new construction, can benefit from using Carey Eckert Elite Realtor. We can guarantee your home sale, so you can buy the new build without any contingencies holding you back and align your moving schedules.